April 21, 2023 1:58 pm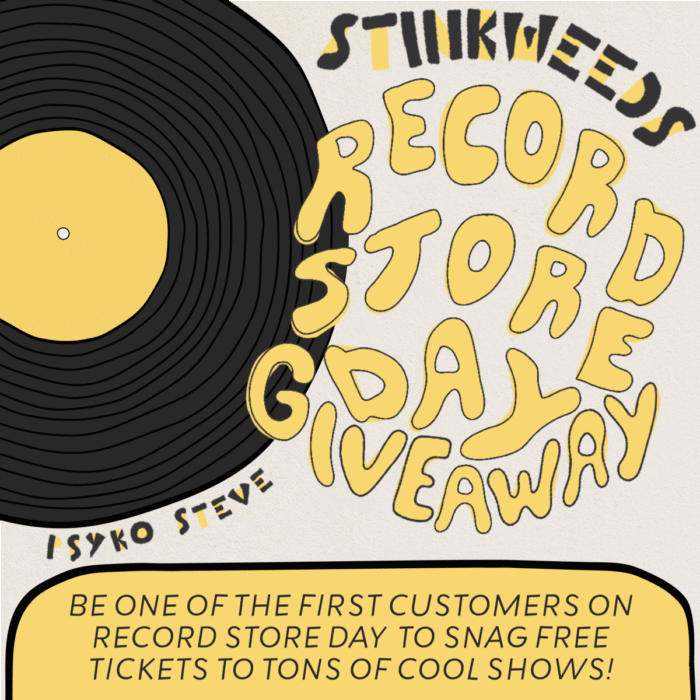 WE'RE CELEBRATING RECORD STORE DAY THIS SATURDAY 4/22!
Stop by Stinkweeds or Zia Records (on Camelback Rd) for your chance to snag a free pair of tickets to an upcoming Rebel Lounge show like MEXICAN SLUM RATS, KAINALU, JOSHUA RAY WALKER, JUAN WAUTERS + more!

Get to Stinkweeds for the start of their event at 8am to get an early bird goodie bag that might contain tickets to one of our shows!

Record Store Day at Zia Records begins at 7AM -we'll be there from 11am to 1pm giving away tons of prizes!