March 24, 2023 1:18 pm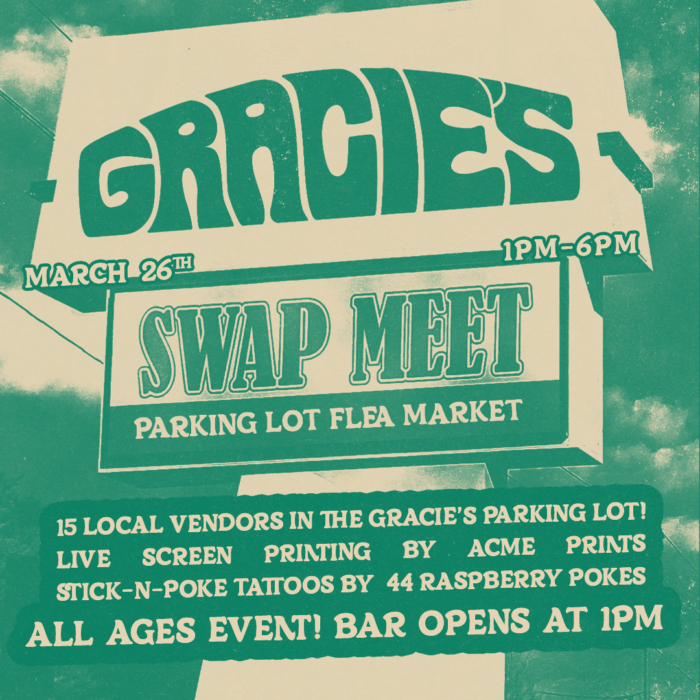 Come check out our booth at the Gracie's Swap Meet this Sunday 3/26 from 1-6pm!
We'll be selling heavily discounted custom screen printed concert posters from some of our most memorable shows to date! If you missed getting your hands on ZONA or I Heart AZ Venues merchandise, this is also your chance to grab some at a discount. Other venders will include:
– Look See Draw
– Dirty Laundry
– Related Records
– Soda Pop
– Shrubwell
– Imagine Thread
– Lost n Found
– Picky Thrift
& more!

All ages are welcome!